Sette regole per investire con profitto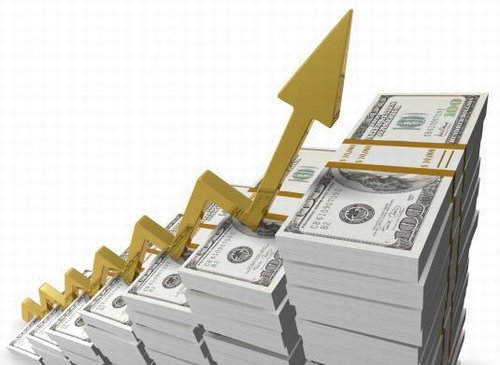 Buondì a tutti.
Oltre alla solita rassegna stampa, vi pubblico anche una parte di un report scritto da James Montier ora in GMO ma per tanti anni (dove l'ho conosciuto) in SG (Société Générale). In poche parole sintetizza quanto ogni investitore non dovrebbe mai dimenticare:
1. Always insist on a margin of safety (margini di sicurezza, soprattutto!)
2. This time is never different (per evitare di fare sempre gli stessi errori)
3. Be patient and wait for the fat pitch (la pazienza è la virtue dei forti…)
4. Be contrarian (…ma non troppo…)
5. Risk is the permanent loss of capital, never a number (motivo per cui mettere gli stop loss)
6. Be leery of leverage (la leva può portare forti utili ma anche grosse perditequindi…cautela!)
7. Never invest in something you don't understand (comprare cosa si conosce e si capisce)
Buona lettura!
Link finanziari
TAGLIATO IL RATING A SEI BANCHE DELLA GRECIA
Exclusive: Bill Gross Dumps All Treasuries, Brings Total "Government Related" Holdings To Zero, Flees To Cash – No QE3? | zero hedge
FT Alphaville » Iceland vs Greece
Richard Koo: How the West is Repeating Japan's Mistakes « naked capitalism
GOLDMAN'S PETROLEUM HEDGE | PRAGMATIC CAPITALISM
Value Investing World: The Seven Immutable Laws of Investing – By James Montier
Growth: Is there a "great stagnation"? | The Economist
Crescono i fallimenti nel 2010, un confronto regionale | Linkiesta.it
FT Alphaville » Two years of sovereign debt solitude
Greek Unemployment Surges From 13.9% In November To 14.8% In December | zero hedge
THE COPPER/EQUITY DIVERGENCE | PRAGMATIC CAPITALISM SAVE | SHARE
Per essere sempre aggiornati coi LINK FINANZIARI preferiti da I&M CLICCA QUI!
STAY TUNED!
DT
Sostieni I&M!
Clicca sul bottone "DONAZIONE" qui sotto o a fianco nella colonna di destra!

Ti è piaciuto questo articolo? Votalo su Wikio! CLICCA QUI per poter votare gli ultimi 3 post di I&M! DAI VISIBILITA' ALL'INFORMAZIONE INDIPENDENTE!
Sette regole per investire con profitto

,